10-Mar-2020: Due to the current Coronavirus (COVID-19) situation we have decided to postpone this workshop until later in the year.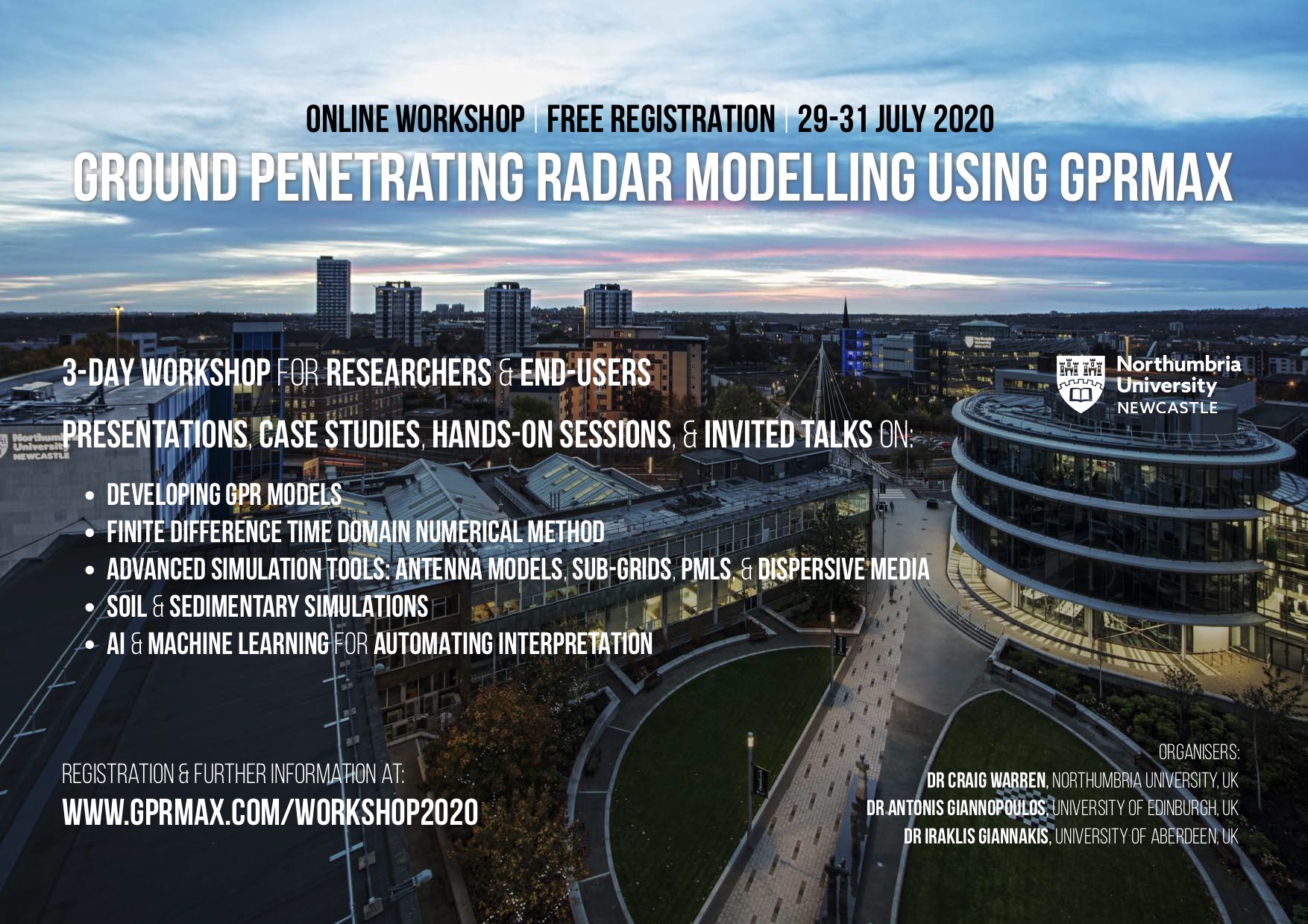 A free 2-day international workshop on simulation and modelling of Ground Penetrating Radar (GPR) using gprMax will be held on 6-7 April 2020 at Northumbria University (Newcastle, UK).
It is aimed at primarily at academics and those carrying out research on GPR, but will also be of interest to end-users and industry.
The event will feature a series of presentations, case studies, hands-on sessions, and invited talks covering:
The development of GPR models - from simple 2D simulations to realistic 3D scenarios.
The Finite-Difference Time-Domain (FDTD) method. Understanding the fundamental numerical technique used in gprMax.
How to use advanced simulation tools and concepts such as antenna models, sub-grids, Perfectly Matched Layers (PMLs), and materials with frequency dispersive properties.
Heterogeneous and dispersive models for realistic soil and sedimentary simulations.
How AI and machine learning are being used for automatic interpretation and inversion of GPR data.
Registration
There is no registration fee for the workshop, but if you are attending then please register your details. Registration will close on Monday 16th March.
Lunches and coffees will be provided. If you have any special dietary requirements please ensure you state them when registering.
We have a small amount of funding to support two PhD students or early career researchers with costs to attend the workshop. If you are interested in applying for this funding please send an email to Dr Craig Warren before Monday 2nd March with a short explanation of why you and your research would benefit from attending this workshop. We will select the most suitable ones to receive funding and inform those who applied before Friday 6th March.
Programme
We will announce the invited speakers and detailed programme of events for the workshop in due course.
Venue
Northumbria University in located in the centre of the city of Newcastle. The workshop will take place in the Hedley Suite which is on the 4th floor of the Sandyford Building.
Accommodation
"United by seven bridges across a spectacular riverscape, Newcastle (a city on the north bank of the River Tyne) and Gateshead (a town on the south bank) form a single, diverse and extremely vibrant visitor destination."
There is a range of accommodation available in Newcastle city centre.
Organisers
The workshop is being organised by: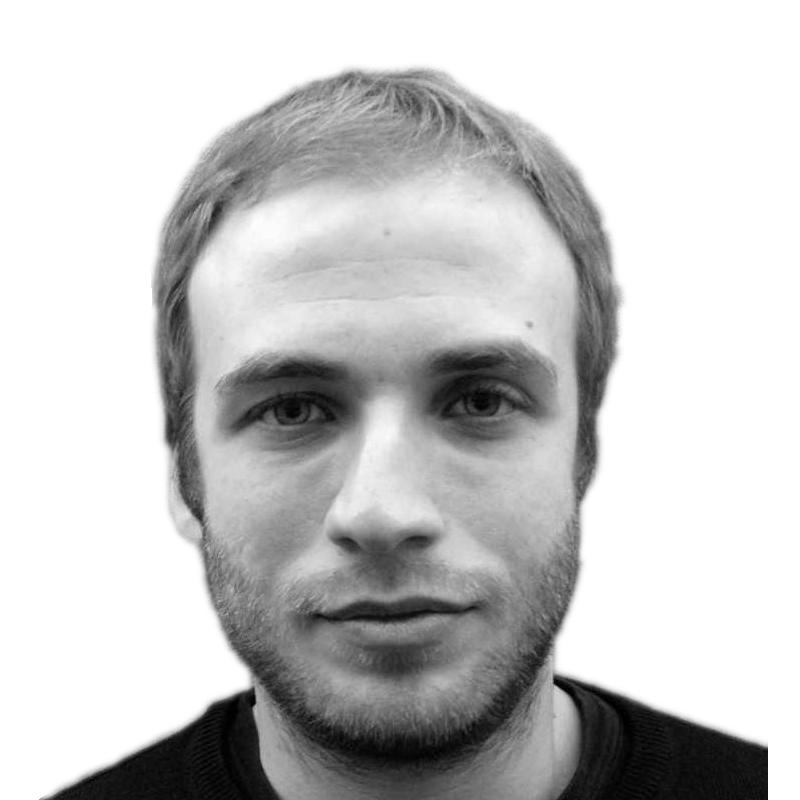 Promotion/Advertising
If you want to share information about the workshop, you can download a flyer (low res, high res).